If you have received a promotional code to get a discount on a new WordRake subscription, here's how to use it.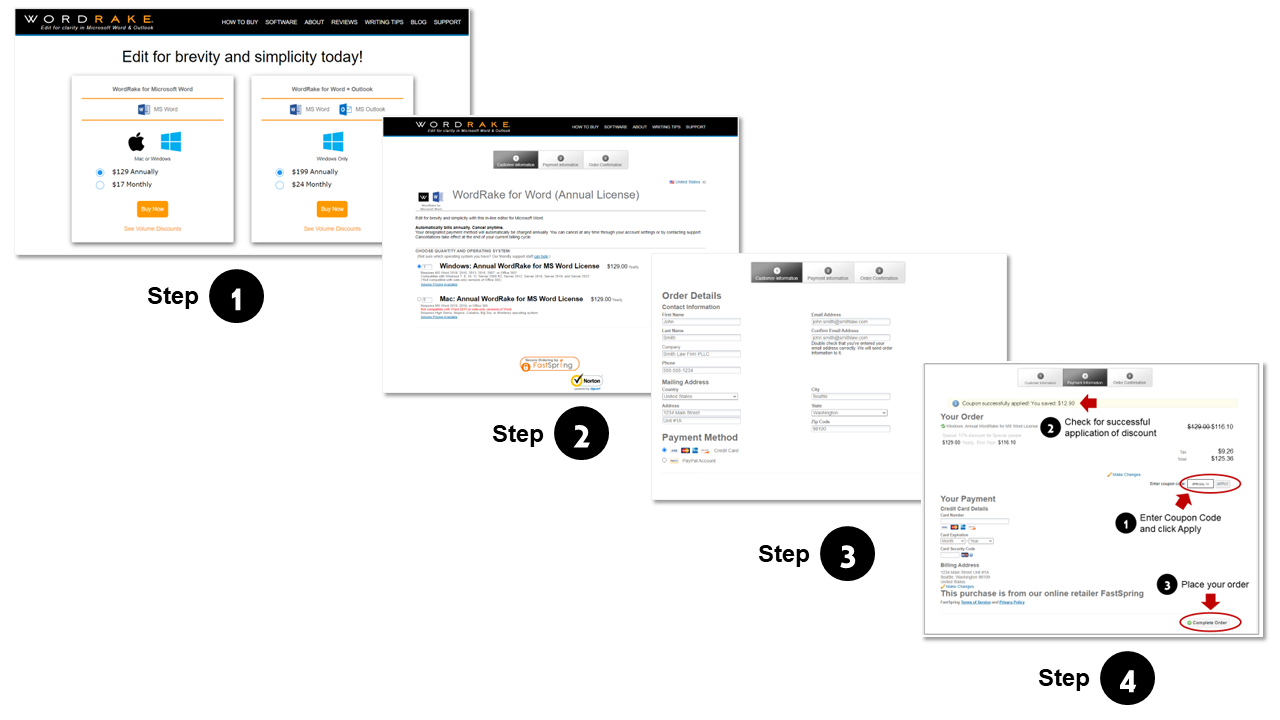 Start on our purchase page. Select the desired subscription options:

monthly or annual subscription
WordRake for Word (Windows or Mac) or WordRake for Word and Outlook (Windows only)

On the next page, you can choose how many licenses you want and, if you're purchasing only WordRake for Word, confirm whether you are purchasing it for Mac or Windows. The base prices are displayed on this page, but you'll be able to enter the coupon code later in the purchase process.
On the Customer Information page, we'll collect the information we need to process your subscription.
If you are paying by PayPal, you will also be taken to a PayPal login page to verify your account. Note that the purchase price shown by PayPal during this step will be the amount before your discount. You'll still be able to enter your coupon code in the following step, once your account information has been confirmed by PayPal.
On the Payment Information page, find the Enter coupon code box, type in the coupon code, and click APPLY. You'll see confirmation that the coupon code was applied. Please enter any remaining details and click Complete Order to finish your transaction.