If you want a WordRake license key to work on multiple Windows profiles on the same machine, you must activate it under an administrator account while running Microsoft Word as an administrator.
Completely uninstall any previous installation of WordRake.
Under an administrator account, download WordRake from the following link, then right click on the installation file and select Run as Administrator: www.wordrake.com/download/WordRakeInstall.exe
Open Word as administrator by changing Word's shortcut properties. Right-click on Word in your Microsoft Office folder and choose Properties.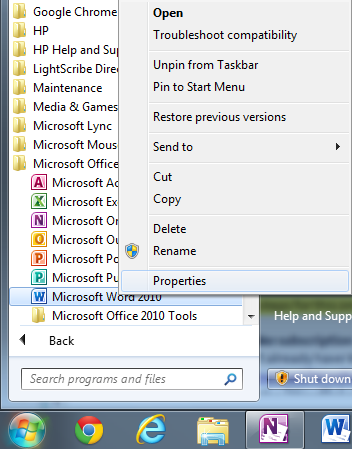 Then check the box to run as administrator (marked in red below):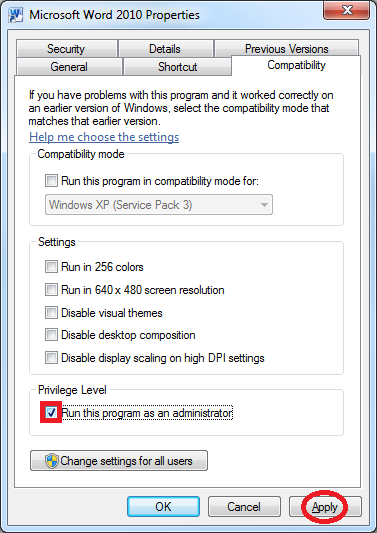 Click on the WordRake tab (in the Add-ins tab for Word 2007).
Select the License button (denoted by a gold key).
Copy and paste your license key into the box.
WordRake is now activated and ready for use under all user profiles.
Alternate method: If you prefer, you can log in to each user profile and paste the license key into the WordRake License tab. Depending how many users the machine has, this may be time-consuming.