Installing WordRake using Firefox:
Close all Word documents and shut down Microsoft Word and/or Microsoft Outlook.
Click on the link provided to you by email.
.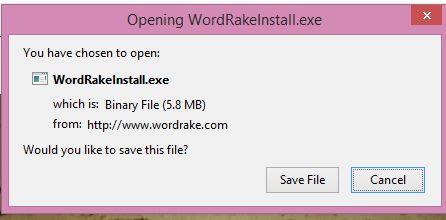 When it asks "Would you like to save this file?", click Save File to start the download.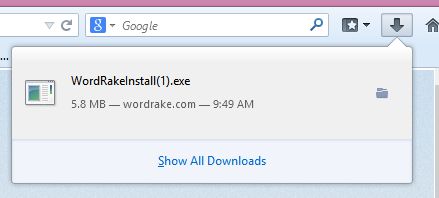 When the download has completed, you will see WordRake listed among the downloaded files (it may open this pop-up box; if it does not, click the down arrow button and it will open this window).
Double-click WordRake and it will begin the installation.
If you have purchased WordRake and need to enter a license key:
Open Microsoft Word.
Click on the WordRake tab and then the License button.
Copy and paste your license into the box and press OK.
WordRake is now activated on your computer!