There are a few ways to determine which version of Office you are using:
If Office has "Help," select it and a sub-menu should appear. Select "About" in that sub-menu and a box will appear which will tell you the version and the service pack.
Office 2007 introduced the "Microsoft Office Button" . If your version of Office has this button, click the button, then "Word Options" and "Resources" to find the version and service pack. (WordRake requires Service Pack 3 for Office 2007)
Office 2010 has tabbed menus across the top. To determine your version go to File > Help.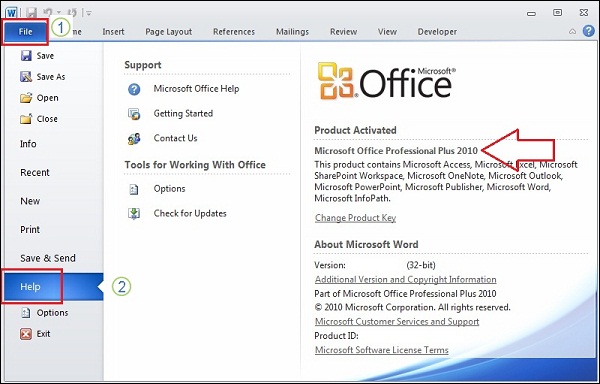 Office 2013/2016/2019 also use tabbed menus. To determine your version click File > Account>About Word.